Four steps to improve your performance on multiple choice exams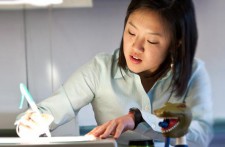 If you are a college student or will be one soon, you will probably take a lot of multiple choice exams. For many students, passing your examinations is one of the most grueling and at the same time the most important part of your university experience. If you wish to pass your multiple choice test questions, you will first of all have to know what to expect before the exam date. This will help you create appropriate strategies and plans for the test. Also, ensure that you have done complete review prior to sitting for the exam.
Is This You?
You lack a methodical approach to exam preparation.
Your study habits are haphazard such that you miss out on some crucial areas hence performing poorly in your exams.
This instructional module will go over exam preparation techniques that are effective and easy to implement. Followed to the letter, they can help you pass your multiple choice exams. These techniques are grouped into 4 stages.
1. Mental and physical preparation
2. Research
3. Learning
4. Sitting For The Exam
These 3 stages help make the preparation process structured and precise allowing you to cover all the bases by the time you're sitting for the exam.
Mental and Physical Preparation
Problem:
Mental and physical exhaustion can easily lead to failure in exams. This is caused by over exertion during the preparation process. You need some balance in your life as you prepare. No amount of preparation will work if you're worked up, anxious and distressed.
Solution:
To prepare physically, you should work out regularly and avoid junk foods. You should also get adequate sleep and take breaks in between study sessions. Mentally, you should learn to relax and visualize yourself taking the exam successfully. Talk positively about the exam as you prepare. Any negative notions can drastically affect your performance.
Research
Problem:
There are many students who sit for their exams without having carefully researched on the nature of the exam. For example, the students may read on whatever is contained in the course outline without much thought to what the final exam will cover. Therefore, they get caught unaware during the exam. While it's easy to assume that the questions will come directly from the course notes, this may not be the case in all instances. It is therefore important to understand and carry out your own research on the nature of the exam.
Solution:
You should have a rough idea of what to expect on your test paper prior to sitting for it. Make sure that you carefully read the syllabus to know what to expect in the exam questions. Enquire from your instructor on the number of questions to expect in the test paper and what parts of the test are most likely to come from each proportion of the syllabus. With this information, you can go ahead and make an exam outline which clearly shows what you should expect. Use the outline in preparation for the test.
Learning
Problem:
Focusing too much on passing the multiple choice test is not an effective study strategy as many students forget the agenda of their study is to learn. In the end, all the studying is rendered ineffective. Putting in a few extra hours of study is advised, but it doesn't equate to proper use of review time and doesn't translate into improved grades.
Solution:
Focus on learning the provided course material on a daily basis. You learn by reading the material, attending lectures and integrating this information. Research shows that the easiest way for students to learn course materials is by studying the material consistently and regularly. They should also integrate this material. Once you have studied the material throughout the semester, you will only be required to review and refresh this information in your mind. You will not struggle trying to learn the material that has been covered over several weeks or even months in less than a day.
Taking the Exam
Problem:
There are college students who sit for their exam papers with very little confidence and/or not being prepared for the paper. In the end, they end up flunking their exams whereas, in other circumstances, they would have passed the same exam paper.
Solution:
If you read your course material, attend all lectures and integrate and review the course material in preparation for the exam, you will have the confidence to sit for the paper. However, you must ensure that your skills for exam-taking are good. Make a point of getting to the exam room early to familiarize with the environment. Do not sit close to your friends, and make sure to carry an extra pen. Once the exam has been handed out, first fill the top page (cover sheet) with any the required information like your names. Then peruse the paper to ensure all questions are included. Check the back pages to be sure you've seen all questions. Take your time when answering the questions but keep time constraints in mind.
How you can practice the Review Methods
By following each step in this study technique, the multiple choice test questions will be a walk in the park for you. Always focus during lectures so that when you're studying the materials later in the day you will just be reviewing the work. Make sure you have understood all that is expected from you by your instructor for the test. Now go to the test room confident and prepared that you will pass the exam.
(1) Taking Multiple Choice Exams (From University of Wisconsin web site)
(2) Learning Strategies Database (From Muskingum University)

https://blog.dyslexia.com/four-steps-for-exams/
Education & Career
University Students
education,exam questions,test-taking strategy
If you are a college student or will be one soon, you will probably take a lot of multiple choice exams. For many students, passing your examinations is one of the most grueling and at the same time the most important part of your university experience. If you wish...
Nancy
Thomason
nancy@nettechno.com
Contributor
The author Nancy Thomason is a former university student of education and nursing, a college instructor and test preparation expert. She has helped many college students get a passing score on state teacher credential and nurse licensure tests. Ms. Thomason helps college students prepare more effectively, improve their scores in university exams and raise their grades. As a leading contributor to Test Score Breakthrough she assists in the development of their study guides and practice exam questions for the ETS Praxis, TExES, GACE, NCLEX, FTCE, ASVAB, professional and graduate school admissions tests.
Dyslexia the Gift Blog