When things don't come easy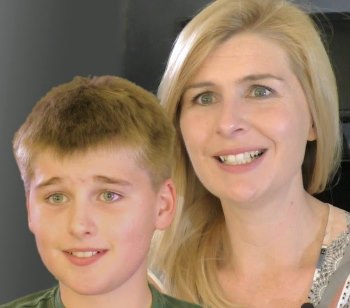 We often post reports of dramatic reading improvement with Davis methods, but sometimes a child faces a complex array of barriers.
Axel Gudmundsson, of GiftedDyslexic in South Africa, writes:
I worked with an eleven year old boy who was ALEXIC (completely illiterate), ADHD, and autistic. He had gone through every intervention the parents could find (and finance) but no-one could teach him to read much more than his name – not even his mother – who is a brilliant teacher. On the third day of working with me, he had mastered his Alphabet for the first time – not only forward, but backwards as well. For the first time in his life, he knew the names of all the letters – and that day he started reading street signs, in the car on his way to see me. He is now reading Charlotte's web, writing pages after pages of his own stories, and confidently typing and WhatsApping his family. He has moved to a remedial school, from the special needs school he was in before, and there he is winning awards for his writing. While his literacy has improved dramatically, the mother says the literacy actually is the smallest change she sees in him. He has now come off all his medication, and his behaviour is the thing which has changed the most.
Axel produced a short video including interviews with the James and his mother and grandmother, describing the positive changes experienced by all: