Building Words and Confidence Together
Have you ever felt at odds with your own brain?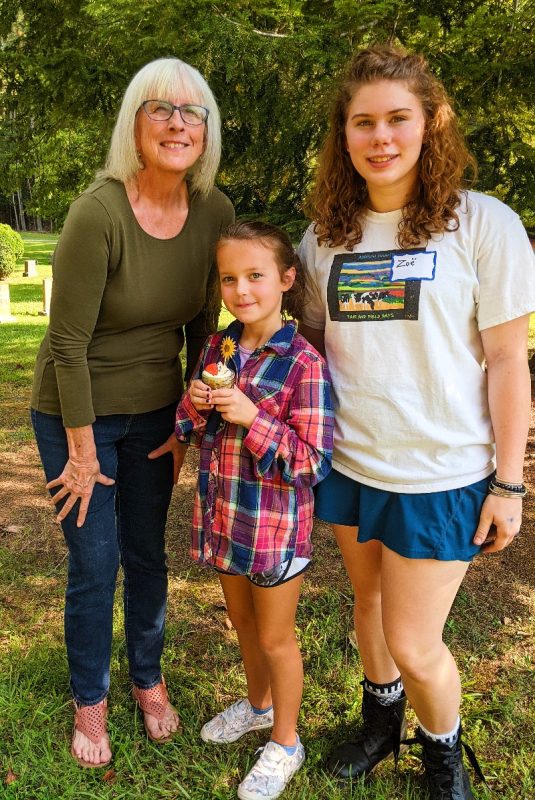 I have; my name is Zoë and I'm 16. I am proud to have dyslexia but that doesn't mean it isn't difficult. My brain is filled with color and beauty, but for most of my life it's been nearly impossible to communicate. The Davis Approach changed that for me.
My journey with dyslexia has been long and winding. I got diagnosed with dyslexia at seven years old; I was struggling in first grade, at a North Carolina public school. I could've been lost in the system like many kids are, if it wasn't for my attentive and involved parents. At the time my mom was working for Pearson Clinical Assessment. She used her contacts with neuropsychologist colleagues to do as much research as possible.
After first grade, my parents pulled me from the public school system. I started second grade at a small school versed in phonics methods such as Orton-Gillingham, the Wilson Method and Lindamood Bell. That worked great for about a year. My relationship with learning became positive. I started to gain reading, writing and spelling skills but I was nowhere near ready to function in a normal classroom situation without heavy accommodations.
So seeking better solutions we switched schools again and then again, until I ended up being a homeschooler. At 13, I relied on many accommodations and could not communicate how intelligent and creative I am. But I was not ready to take responsibility for my own learning.
At 15 I came to my mom ready to take personal responsibility for my own journey. She helped me explore different options and I decided to try the Davis Approach. I did research trying to find a facilitator I liked. We decided to call Jean Moser who owns and operates Learning Tools For Dyslexia in Winston-Salem, NC. We talked with her for about 15 minutes about what the Davis process would look like. After the phone call, my mom asked me what I thought about Jean and I said "She is super-cool." That day my mom booked a consultation with Jean to see if Davis was the right fit for me.
After the consult, Jean, my parents and I decided that Davis was a great fit for me. I did my week of the Davis intensive and immediately saw a profound impact on my daily life. I began building words on my own. Every word I built improved my reading, spelling and writing skills. Nothing had ever worked so well for me. 
I began to gain more confidence as I could communicate with the outside world in an authentic way. As more time passed, life got busy and I stopped building words as regularly. I was struggling with intrinsic motivation to complete my follow-up work.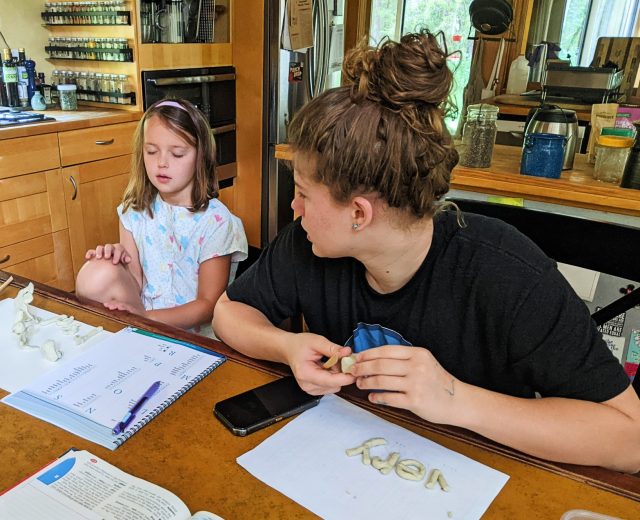 Through a strange turn of affairs, my mom met the mom of a sweet nine-year-old little girl. She had recently been diagnosed with dyslexia and was struggling in school. My mom shared the Davis approach with her family, who decided to give it a shot. A few weeks later I met the little girl; her name is Daisy. She's one of the smartest and most creative children I've ever met. We were both nervous, but our experience with the Davis Approach gave us powerful common ground. We were both struggling to keep up with our Davis follow-up work. We hit it off and decided to work together to build words. 
Over the summer, we built words, and confidence, together. 
Everyone struggles with something; mine happens to be dyslexia. Some people wish away their struggle, thinking that life would be so much more fulfilling if they didn't have to struggle, but I have found the opposite. Through my journey with dyslexia, I've had amazing experiences, learned valuable lessons, and found strength within myself. But I couldn't have done any of this without the incredible people I met along the way.