Drop Everything and Read for Dyslexia!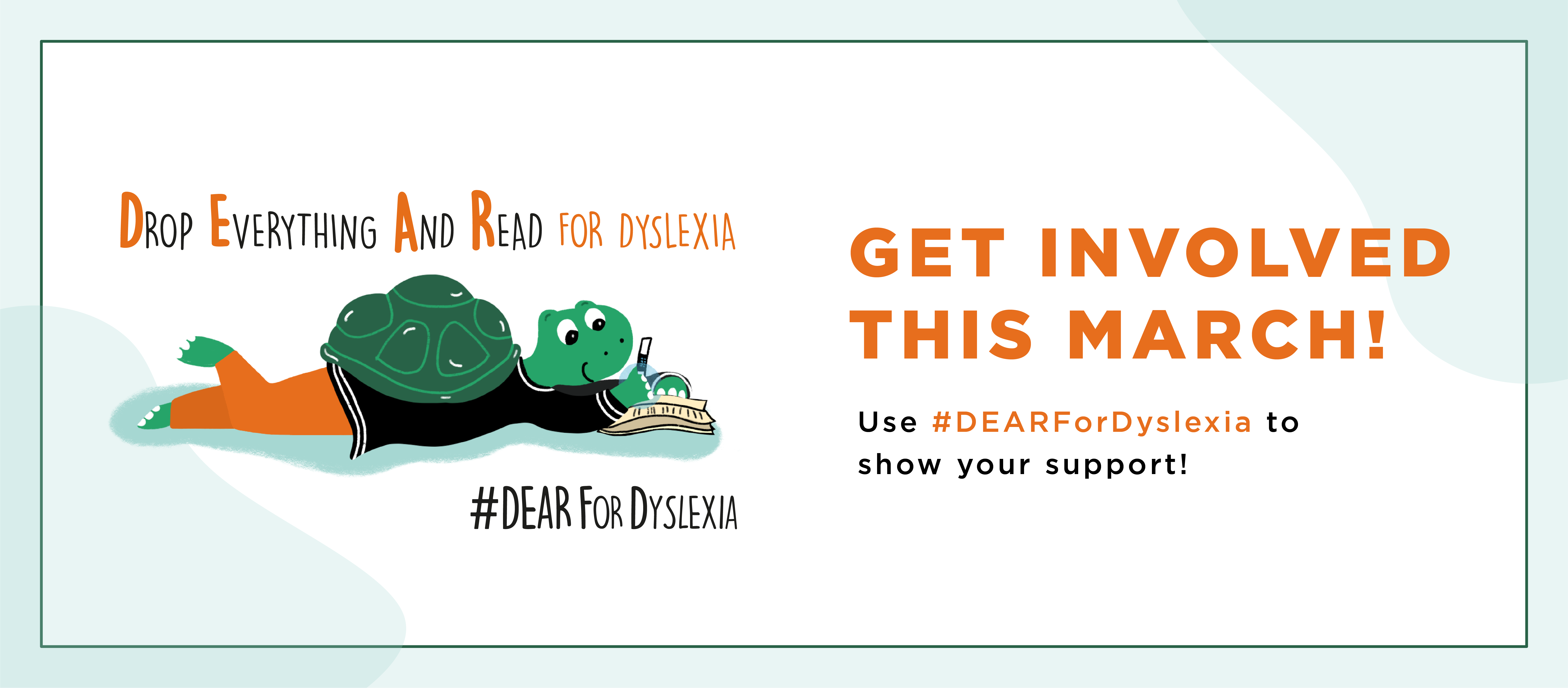 DEAR is a literacy challenge- it stands for 'Drop Everything and Read'. But it's not a way of reading that works for everybody. For people with low literacy, dyslexia, and even other neurodiversities, DEAR can feel restrictive, or isolating.
DEAR for Dyslexia refocuses DEAR and celebrates reading your way. From novels to audiobooks to comics and eBooks, it's a shared experience where everybody comes together to read exactly where and how they like, in comfort, and with whatever assistive tech they need to support them.
We want to create a shared experience where everybody comes together in a community that's focused on developing a love of reading, and breaking down the stigma that surrounds reading aids and assistive technology in the process. It's not just about fostering a culture of reading in schools, although schools are very much encouraged to take part- it's about getting everybody reading, from the youngest learners still developing key literacy skills to students, people learning English, vulnerable adults, parents, and even educators themselves.
It's all about finding ways to make reading time comfortable, unique, interpersonal, interesting, and enjoyable, and opening up bigger conversations about literacy and accessibility as we come together as a society to create a more inclusive future.
We want to see the whole world Drop Everything and Read for Dyslexia this Spring – and we want you to do it in the way that works for you. This means celebrating each and every way that you get into books, including what, why, when, and how – and we'd love to see the photos and videos of you making it all happen. To learn more or participate in our campaign, visit our website at www.dearfordyslexia.org/get-involved/