A Mother's Path to Discovery
In 1994, Lois Letchford was a young Australian mother raising three small sons. It was time for her middle son Nicholas to start school, but even before his first day Lois anticipated that her sensitive and reserved little boy would have trouble adjusting. Her worst fears were soon realized; her son seemed incapable of learning; the school psychologist reported that he had a subnormal IQ of 78 and was unlikely to progress.
The author reveals at the outset that Nicholas is destined to earn an Oxford PhD in mathematics. Her memoir weaves together three stories – the mother's dedicated and creative efforts to tease out her son's innate gifts and joy of learning; her gradual coming to terms with her own childhood academic struggles; and the launching of her second career applying her unique talents as a school reading specialist.
After a disastrous first school year, Lois opted to homeschool while her family temporarily relocated abroad. At first, she tried using a highly recommended phonics series, but the books only confused and overwhelmed her son. The child's grandmother advised her to find a way to make the learning fun. So Lois and Nicholas cheerfully ripped apart the pages of the phonics books, shredding each page into little bits that they buried in their yard. From then on, Lois actively looked for ways to engage her son, focusing her energy on appealing to his innate curiosity and sense of adventure.

Soon it was obvious that Nicholas was a bright and inquisitive child, but reading still did not come easily. Lois wanted to learn more about dyslexia, and was captivated when she found the book, The Gift of Dyslexia. She writes, ""Nicholas' disorientation becomes clearer to me. I learn that dyslexics don't see the world as others do….. Finally, I'm starting to feel closer to understanding pieces of Nicholas' seemingly scattered mind."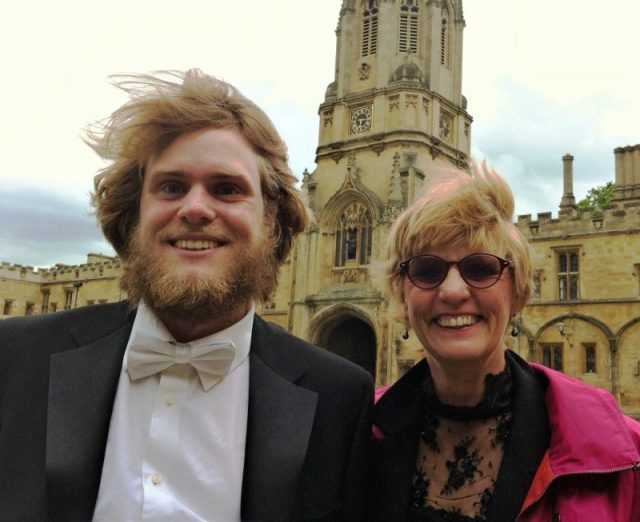 Lois did not try to follow the Davis program, but she did incorporate ideas and insights gained from multiple sources into her work with her son. She created her own clay-modeling approach to help Nicholas learn his weekly spelling words. She understood how the small words of language — words like "saw" or "now" – created confusion because of ambiguity of meaning, and the need to relate the words to the child's real-world experiences. When her son had a set of sight words to learn — could, would, should – Lois invented a scavenger-hunt game in a box to engage her son, and to give him practice reading and thinking with those words.
Over time, Lois completed her own university education and became a teacher, leading to her eventual employment as a reading specialist. She shares the journeys she took with many of the students she worked with over the ensuing years, Again and again, Lois created new ways to entice and engage her students. Always she guided her students on a search for meaning — at the word level, where invariably she found that her students were baffled over the meaning of simple, small words like it — and at the personal level, where she led each student to their own experience of success and enjoyment from their emerging literacy.
Reversed is a highly readable and inspirational account that provides valuable insights for parents and teachers alike. Lois's strength goes beyond the specific exercises she devised for working with her son and her students — it comes from her persistence, her flexibility, and her faith in the abilities of the children she works with,